(short english info below)
Ve středu ráno 6.5.2015 byl po třech letech existence vyklizen pražský squat Cibulka.
Proti desítce stálých obyvatel a necelým dvěma desítkám návštěvníků zchátralé usedlosti nasadila policie "desítky desítek" těžkooděnců a vodní dělo. Z momentálně přítomných vybrala podle předem připraveného seznamu stále obyvatele, které zadržela. Jeden z nás byl ve zrychleném soudním řízení odsouzen k podmínečnému trestu. Proti dalším sedmi lidem bylo zahájeno trestní stíhání. Prý kvůli neoprávněnému užívání nemovitosti. Zásah považujeme nejen za nelegitimní, ale také za nelegální podle toho, čemu se tu říká právní řád státu.
Navzdory tomu, že jsme ztratily místo pro život, navzdory bití, vyhrožování a šikaně i opovržení ze strany policie, úřadů i "slušné" společnosti, zůstáváme svobodní – náš boj pokračuje!
Sejdeme se v neděli 17. května na Václavském náměstí. Následně se vydáme na pochod Prahou. Přesnou trasu ještě upřesníme.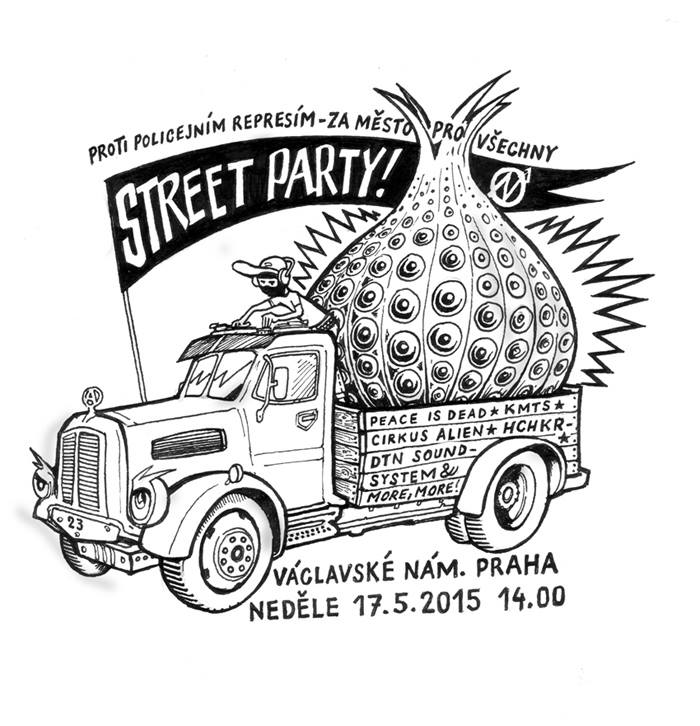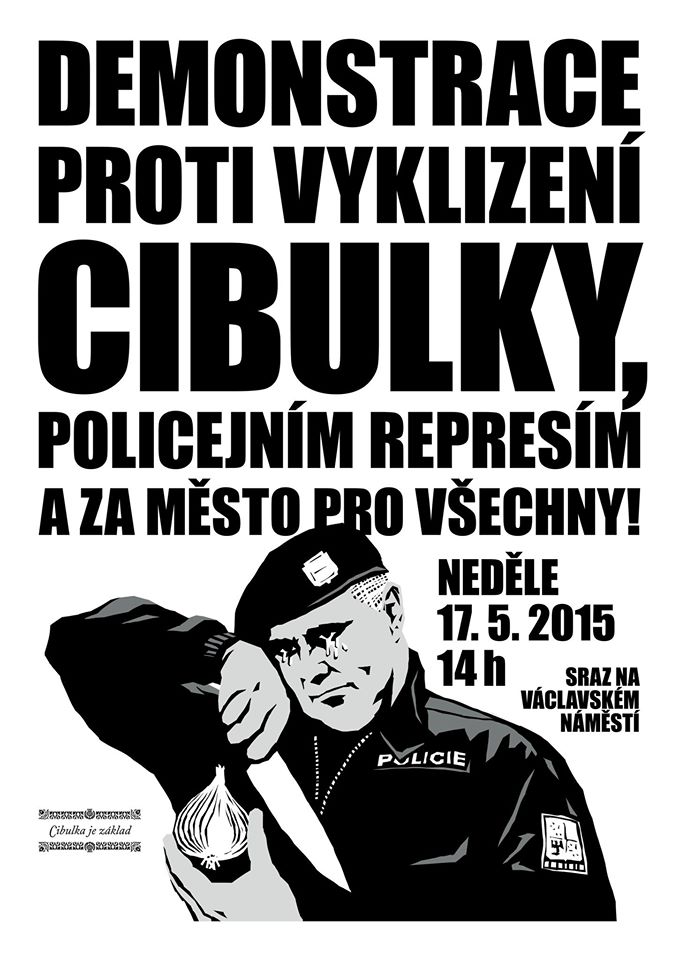 There will be a demonstration against the eviction of the Cibulka squat and against the police repressions on Sunday 17th May at 2:00pm at "Václavské náměstí" (Prague).
Everyone's welcome!