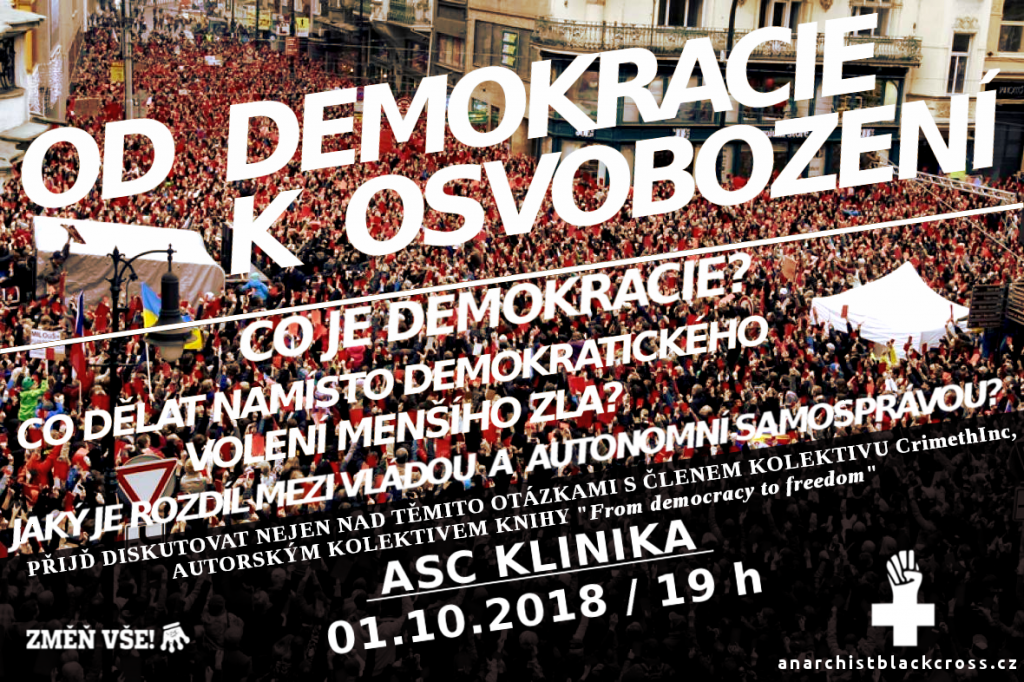 Demokracie je nejuniverzálnější politickou myšlenkou dnešní doby. George Bush se s ní oháněl, když ospravedlňoval invazi do Iráku, Obama gratuloval rebelům z Tahir Square za to, že přinesli demokracii do Egypta, a hnutí Occupy Wall Street zase tvrdilo, že přináší její nejčistší formu. Od Lidovědemokratické korejské republiky po autonomní region Rojava v severní Sýrii se prakticky každá vláda a populární hnutí nazývají demokratickými.
A přece to byla demokracie, kdo přivedl Donalda Trumpa k moci, a to ani nezmiňujeme Adolfa Hitlera…
Co je vlastně demokracie? Co dělat, když nechceme demokraticky volit menší zlo? Jaký je rozdíl mezi vládou a autonomní samosprávou? Přijďte diskutovat nejen nad těmito otázkami s členem kolektivu CrimethInc, který se podílel na vydání knihy "From Democracy to Freedom".
ASC Klinika
1. 10. 2018 / 19 hodin