Vrchní soud v úterý 27. března potvrdil osvobozující rozsudek pro pětici obžalovaných anarchistů a anarchistek. Je to nepochybně dobrá zpráva a znamená to že máme za sebou určitou část "Fénixu", což pro někoho znamenalo dlouhé měsíce ve vězení, nechtěnou ztrátu anonymity nebo vyčerpávající solidární kampaň. Avšak bychom neměli zapomínat, že boj proti represím jako takovým nejde vyhrát u soudu. Rozsudek Vrchního soudu nepřínáší ani žádnou jistotu do budoucna – už teď je na horizontu a možná dokonce mnohem blíž vidět další sračka, kterou policie připravila na naše soudruhy a soudružky – Fénix 2 aneb zoufalý pokus o revanche a obnovení tak trochu poškozené představy o legitimitě policie a vězení alespoň v českém kontextu.
Prozatím přinášíme odkazy na několik článků, publikovaných v souvislosti s potvrzením osvobozujícího rozsudku:
Paragraphos: http://paragraphos.pecina.cz/2018/03/ostuda.html
Zaplaven paragrafy: https://zeleny.noblogs.org/a-je-to/
A2larm: https://a2larm.cz/2018/03/vrchni-soud-osvobodil-udajne-teroristy-rozsudek-je-pravomocny/
https://a2larm.cz/2018/03/bez-spravedlnosti-neni-mir/
A proto zůstaňte naladěni. Naší zbraní je solidarita!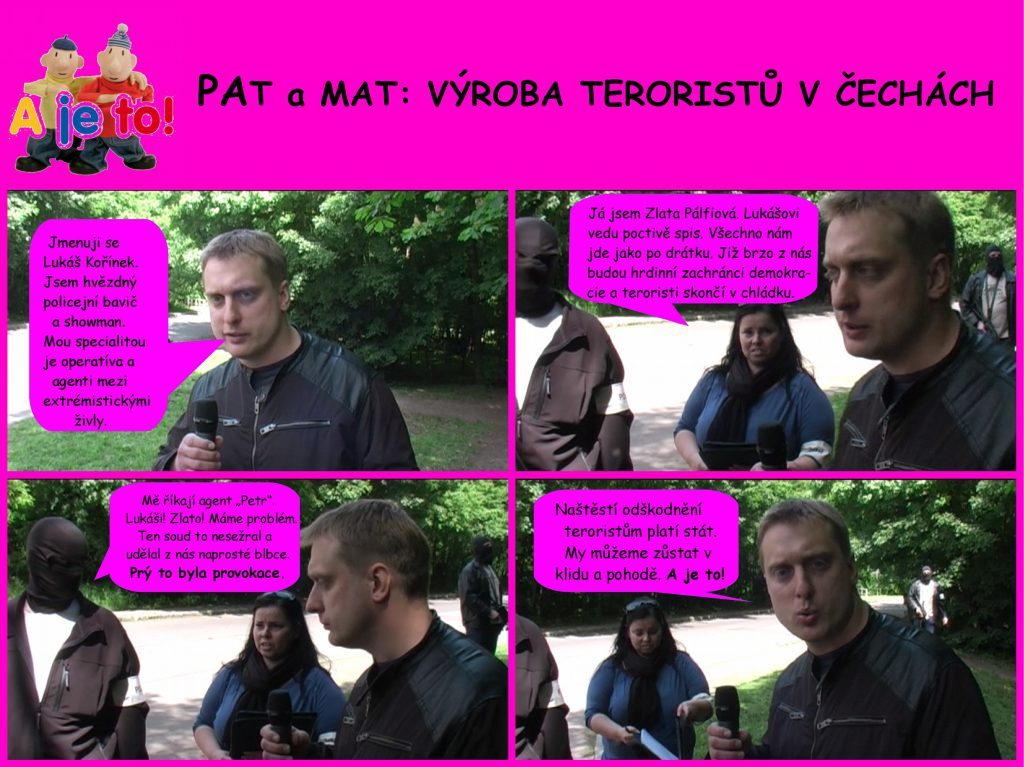 /EN/
High court in Prague confirmed acquittance of all 5 anarchist defendants as result of appeal hearing on the 27th of March.
These are good news for sure and it also means that we overcame some part of "Fénix", which meant something different to all of us: long months in prison, deprivation of anonymity or exhausting solidarity campaign, to put it shortly. Nevertheless, we shouldn't make illusions about winning against repressions legally in courts, ever. Also High court's decision doesn't bring any kind of certainty for future, and already now we can see the top of other pile of police shit coming over horizon or even closer, a.k.a. Fénix 2, which literally is desperate attempt for revanche, an effort to get something against our comrades and restore a bit stinking idea of legitimacy of police and prisons, in czech context at least.
SO! Stay tuned. Solidarity is our weapon!