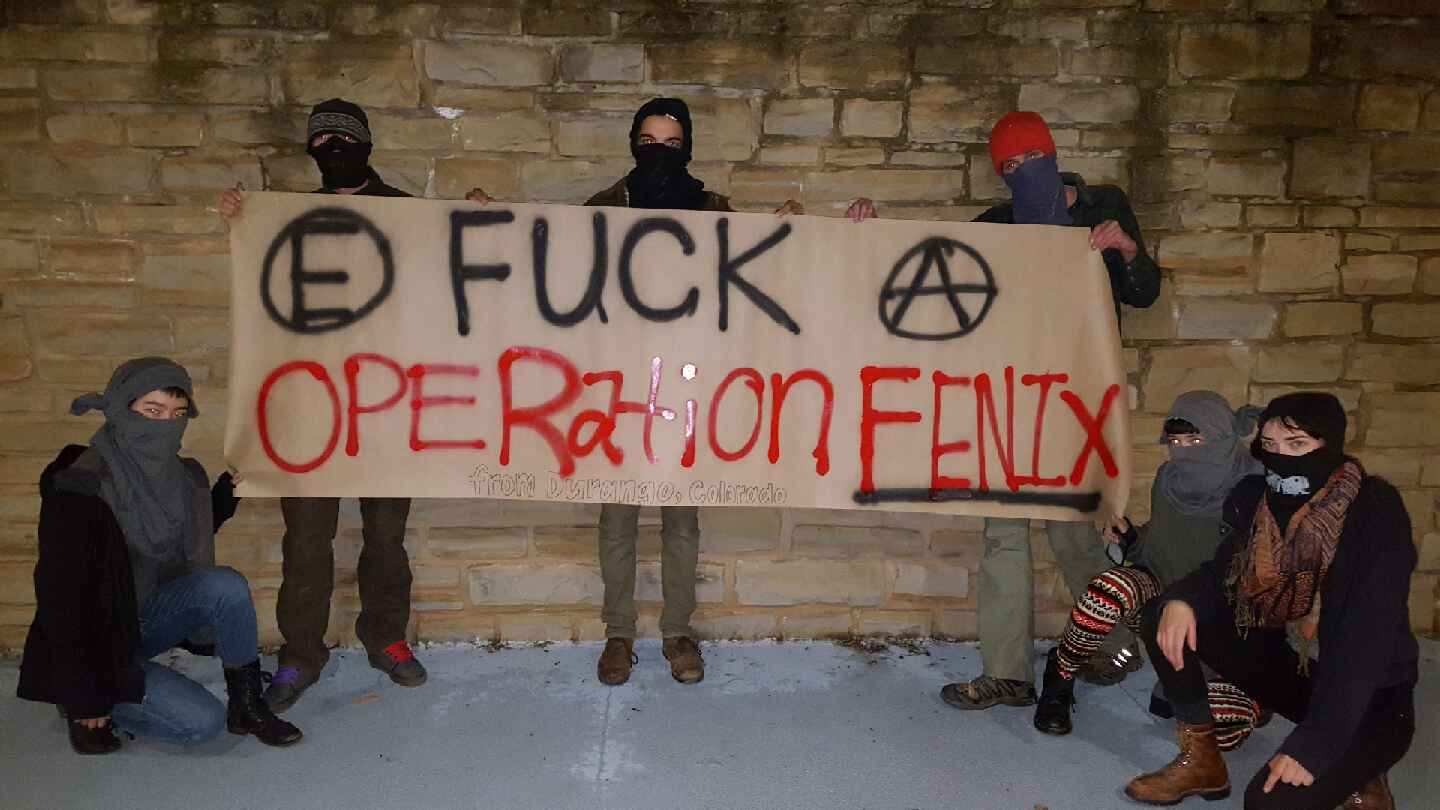 We feel as a collective it's crucial to support struggles, locally and abroad. The methods used in Operation Fenix are shockingly similar to the repressive tactics the US government has employed here in the States, from infiltration of activist circles  to the fabrication of plots under the continued use of COINTELPRO tactics. We must understand how these operations work and how they threaten people, and stand up in support when comrades fall victim to these repressive tactics.
---
Náš kolektiv cítí zásandní potřebu podporovat boje na lokální i mezinárodní úrovni. Metody použité při operaci Fénix jsou až překvapivě podobné represivním taktikám, které vláda USA požívá na území Spojených Států. Od infiltrace aktivistických kruhů, až po vyfabrikované komploty, které se používají v pokračující kampani COINTELPRO*. Musíme pochopit jak tyto operace fungují a jak moc jsou pro lidi ohrožující. Postavit se jim a podpořit naše přátele, kteří se stali obětí těchto represivních taktik.

*CONTELPRO je krycí název rasistické operace FBI, jejíž původní záměr bylo rozbití Černých Panterů. Od počátku této původně tajné operace FBI zabila desítky lidí (černé pleti), často ve spánku, v jejich domě, kde bydleli se svými rodinami. Tyto vraždy si FBI ospravedlňovala jako boj proti terorismu.