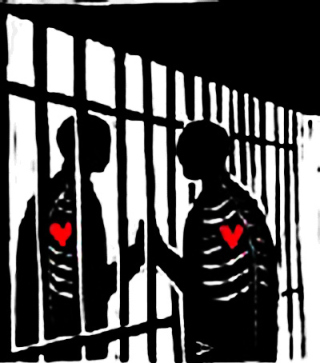 Dopis od Petra S., jednoho z vězněných anarchistů.

Brzy zde zveřejníme kontakní adresu na všechny tři zadržené.
Drazí přátelé,
moc vám děkuji za vaše slova solidarity a podpory. Moc pro mně znamenají, zvláště v tuto chvíli.
Vždy jsem bral svůj život jako pouhou součást jednoho velkého života spojujícího vše živé na zemi. A tak je tomu doposud. Ač jsem nebyl vězněn, necítil jsem se svobodný, při myšlence na všechny, kterým je svoboda upírána a to i mimo vězeňské zdi. Moje životní cesta byla, a doufám že vždy bude, směřující ke společnosti opravdu svobodné a spravedlivé. A to pro všechen život bez rozdílu.
Vaše slova mě utvrzují, že na této cestě nezůstanu nikdy sám.
S upřímným poděkováním a bratrským pozdravem.
Petr S.
---
A letter from Petr S., one of the imprisoned. We will publish the contact address for all 3 in custody soon.
Dear friends,
thank you for all your support and solidarity. It means a lot to me, especially in this situation. I have always regarded my life as a mere fraction of all life on Earth. That has not changed. Even when I was not in custody, the thought of all those whose freedom has been taken, not only behind bars, has made me feel not free myself. My journey in life has always been a journey towards equality and a truly free society for all. Your kind words assure me that I will never be alone on this journey.
With sincere gratitude and brotherly greetings,
Petr