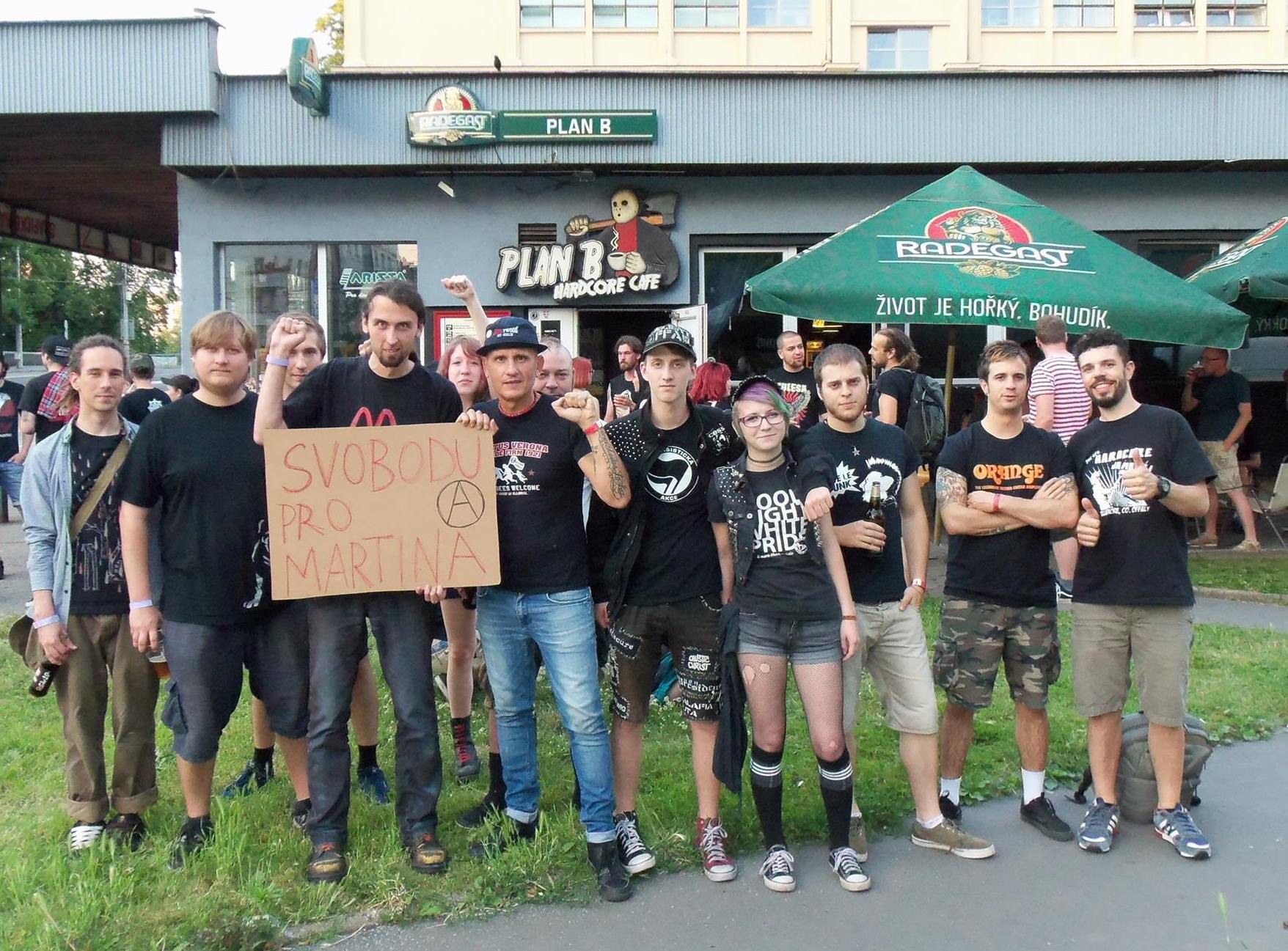 Represe proti anarchistickému hnutí v Česku nejsou lhostejné ani legendární italské antifašistické kapele Los Fastidios. Její členové se během svého koncertu, který se odehrál 22. června v ostravském Planu B, rádi (společně s několika účastníky koncertu) vyfotili se solidárním transparentem, aby vyjádřili podporu anarchistickému vězni Martinu Ignačákovi. Piket se později objevil i na podiu během jejich vystoupení.
Solidarita nezná hranic!
Vyjádření zpěváka Enrica po návratu z tour:
Hi here's Enrico, thanx a lot for the link…I will check it for sure…I wanna know more about this.
We are back today from the tour, it was a really great tour, we really hope come back soon in Ostrava, we really enjoyed the great night at Plan B….next month we will be in Czech again at the Mighty Sounds Festival…
Solidarity for Martin and for all the comrades victims of the fucking repression.
Antifa greetings !!!
ENRICO los fastidios